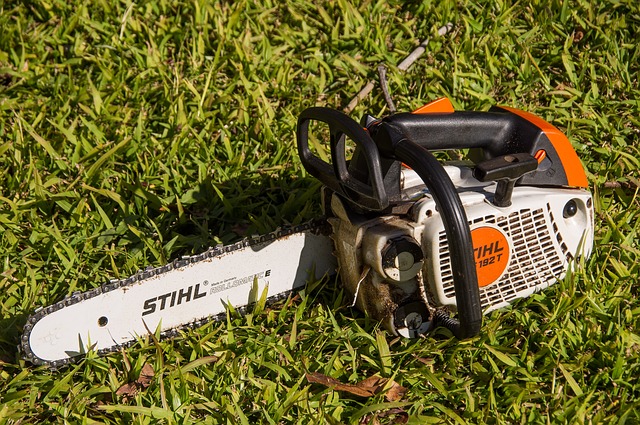 Shipping a chainsaw may seem like a daunting task but knowing the simple steps in proper packing will take the difficulty out of the process. The key is to use a sturdy shipping box that can carry the weight of the chainsaw while providing protection from external impact. Sufficient cushioning is also an important factor. Here are some tips on how to properly pack and ship a chainsaw to ensure that it arrives safely and in good condition.
Clean the chainsaw first before packing. Use cloth rags or paper towels to get rid of any grime, sawdust, and dirt that have accumulated on the chainsaw. While it's tempting to use pressurized water to make the saw sparkling clean, avoid it at all cost Water getting into the engine can cause irreparable damage.
Drain fuel and oil well from the chainsaw's tanks. If possible, keep the tank lid off for a while to let the gas evaporate or use compressed gas to blow dry the tank. A leaking tank, especially of flammable substance, spells trouble at the post office or shipping company.
Detach the bar and chain from the powerhead and wrap in a thick layer of newspaper. Use duct tape or 2-inch packaging tape to hold the newspaper in place. Fold a couple of pieces of cardboard and tape on both ends of the bar. This will prevent it from punching through the side of the box during shipping.
Place the powerhead in a couple of plastic bags and seal it shut. This will prevent any remaining fuel odors from reeking and alerting personnel at the post office.
Get a sturdy shipping box big enough to snugly accommodate the wrapped bar and chain (diagonally) and powerhead with at least 2 inches clearance all around. Fill the bottom with a layer of packing materials such as packing peanuts, crumpled newspaper or foam pads, and place the bar and chain on top in a diagonal position. Add another layer of packing materials before placing the bagged powerhead in the center of the package. Fill remaining void spaces with more packing materials so that there will be no room on all sides, top, and bottom for the items to shift or move around.
Close and seal the carton, affix address labels, and tape the box securely on all opening edges and especially the bottom seam and edges. You can either take the package to the post office or shipping company yourself or you can schedule for a pickup.