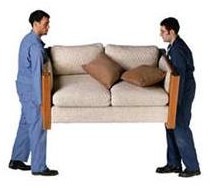 You are moving out and want to take some furniture with you.  Here are some practical tips when shipping home furniture. It is best to hire professional movers in this case.  Look online for moving companies that service your area and your new destination.  These companies are well-versed when it comes to moving furniture and ensure careful handling of your treasured furnishing.
They provide professional staff who will pickup and prepare your furniture and other large items for transport so you don't have to worry whether your precious pieces will arrive intact and without any damage.
These shipping specialists will also advise you on how to get the best value in shipping your furniture.