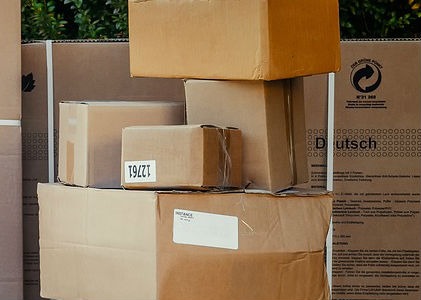 If you are just starting an e-commerce business, your attention must have been focused on how your website looks and getting your branding right. However, it is still the customers' experience when they receive the item they have ordered that will decide whether your business is headed for success or not. You may save up on shipping costs by using inferior packaging but may end up paying more for re-filling an order in case the items arrive battered and damaged. Thus, it is imperative to pay attention to how you pack and ship your items to avoid a dissatisfied customer which can lead to bad publicity and the fall of your online business. We list down four useful tips on packing items to help ensure a superior customer experience.
Survive the 4-foot drop test
If you are selling T-shirts and other soft items, you may not worry about the drops and falls a package goes through during shipping. It is a different story however when you ship figurines and other fragile items. Such items must be properly packed with sufficient packing materials to cushion and protect them from impact during transit. The best way to test if your fragile item is properly packed is by dropping the packaged from a height of 4 feet. If the drop did not cause damage to the item inside, then your package is good to go. The 4-foot test is designed to help you choose the right kind of packaging for the product you sell. The key is to use the right packing materials and not to scrimp on. Remember, it is more expensive to replace a damaged item than it does to get the packaging right first time.
Use the right box
The shipping box does not protect the item inside. The box you use to ship an item also tells your customer how much thought you gave in ensuring that their order arrives in excellent condition. If a customer receives a battered box because you decided to use a low quality one, it may turn them off and never order again. Lightweight paperboard boxes may work for small lightweight items but use heavy-duty corrugated boxes for heavier and fragile items.
Use an appropriately sized box
The shipping box you use must be big enough to accommodate the item and have extra space on all sides for packing materials. Boxes that are too large may require more packing materials to fill while boxes that are too small may not provide enough space for packing materials. Fragile items are best shipped double boxed – it's more expensive but most customers will never buy from you again if their delicate purchase arrives in pieces.
Provide an awesome unboxing experience
While it is a good idea to seal a package well for security reasons, do not overdo it. Most customers are usually excited to get their hands on their order so don't make opening a package a tedious task. Ensure the safety and security of the package but also consider giving the customer access to the contents with ease. Use a good quality tape instead of using a lot of a cheap one. It is also a good idea to use environment-friendly packing materials. Remember, if your customers are overly frustrated in accessing their purchase, they may not come back for more.